LET US HEAL YOU NATURALLY
Book your treatment now!
Know More About
LIV AYURVEDA
Boasting proficient ayurvedic professionals with superlative traditional wisdom, we are a holistic centre that provides treatments and therapies to restore health and refresh the mind. We serve not to just heal our patients and treat them with utmost care but also to pass on the core values of Ayurveda, The Science of Life.
view now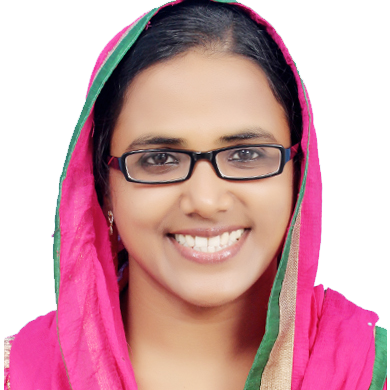 Rafeena Kidavintavida at the helm
Bachelors in Ayurvedic Medicine and Surgery (BAMS)
PG Dip in Yoga
Cert in Gynaecology and Obstetrics
Rafeena is one of the most skilled and experienced Ayurvedic practitioners in Australia who is an expert in Kerala Panchakarma (Ayurvedic detox). Hailing from Kerala – the Southern state of India which is known as the cradle of Ayurveda and a place that has always held Ayurveda close, Rafeena has been passionate about Ayurveda even from her childhood.
view more
Our consultations are covered by most private health insurance companies. Contact us to know more details.
Who doesn't wish for an escape from our daily lives? What if it addresses your health issues as well? Rafeena Kidavintavida organises Ayurvedic retreats that tailors your personal needs. Subscribe to our newsletter to know up to date information regarding our classes.
AYURVEDA
THE WHAT AND THE WHY
Ayurveda, the traditional medicine of India is one of the oldest systems of health care that has served tens of millions of people continuously since then. It is believed to be at-least 5000 years old and originated in the land of ancient India by trials and errors later turning into a scientific system of that time. In the texts of Veda, the oldest doctrines in the world, you can see teachings of Ayurveda which are believed to be 5000 years old. There is some similarity between Australian Aboriginal Medicine and Ayurveda, and considering the fact that a group of Aboriginal Australians migrated from India about 60000 years ago, some suggest that Ayurveda is also at least 60000 years old.
DOES AYURVEDA REALLY WORK?
This is one of the frequently asked questions about Ayurveda. Has this question put you into a baffled state? Is it holding you back from going ahead with Ayurvedic treatment? If yes, then worry not. Ayurveda can definitely help in healing an individual from diseases. The fact that Ayurveda survived for thousands of years against all the political and social odds, and that it's been propagated to different parts of the world now proves it's dependability. Unlike the many other systems of health care, Ayurveda, with its holistic approach, heals the body as a whole rather than specifically treating the symptoms. What's more, you need not worry about side effects since the treatment procedure and medicines are truly natural. Lately there have been many studies especially from India proving the results of Ayurveda in various health conditions. Ayurvedic herbs like Ashwagandha, turmeric, moringa, coconut oil, etc are becoming highly popular because of their efficacies and commonly used around the world for various health problems. If you are struggling with any sort of illness, try our natural treatment at Liv Ayurveda. We are all set to treat you. By analysing your physical and mental state, we can suggest a customized treatment plan that can get rid of your ailments.
LIV AYURVEDA IS WHERE YOUR HEALTH RECOVERS
Rafeena Kidavintavida, the founder of Liv Ayurveda, is qualified and experienced in the field of Ayurveda. Her journey heretofore is filled with many successful stories of restoring the health of the patients. At Liv Ayurveda, Rafeena Kidavintavida is teamed up with other proficient practitioners and dexterous therapists who are well-versed in Ayurveda and backed-up by knowledge & expertise in curing diseases in a natural way. To know more about the treatment history and our methodologies, have a look at some case studies prepared by our practitioners.
What our clients say:
"Excellence in Consultation & Therapy with efficient customer service and pleasant ambience"
Holistic approach
We never aim at solely curing the disease. What we do is heal your whole body and mind to make you rejuvenated.
Supreme care
We consider every patient as one of our own. Right from the consultation until the treatment winds up we treat you with utmost care making you feel at home.
Skilled and Qualified Professionals
You are in safe hands! With excellent experience and certified qualifications, our professionals treat you in the best possible way.
Unrivalled traditional wisdom
The deep research and efforts to learn we have made along our journey have helped us to thoroughly perceive Ayurveda from its root to the branches.