Who doesn't wish for a break from our busy daily lives? What if it addresses your health issues as well? Kerala Ayurveda and Yoga retreat is an opportunity to enjoy the costal land of Kerala known as God's own Country, while enjoying the benefits of Ayurveda rejuvenation and health retreat.
Ayurveda retreat is an opportunity to escape from the exhaustions of daily busy life and return refreshed, relaxed, reset and rejuvenated. It is a comprehensive programme that incorporates tailored Ayurveda treatment plan for your health conditions in an environment where Ayurveda lifestyle and diet is preached and practiced so that not only it helps to heal you substantially but also teach you how to maintain health and prevent diseases. At Liv Ayurveda, we offer a number of Ayurveda retreat programs, focusing on your health and retreat needs. Besides, the retreats are led by Rafeena Kidavintavida the chief Ayurveda practitioner at Liv Ayurveda and Dr Shaun Matthews, holistic GP from Sydney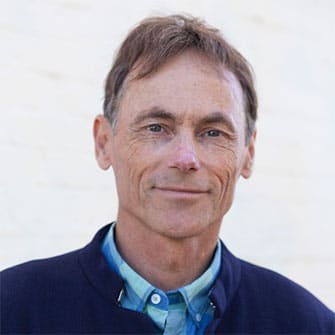 M.B.B.S (National University of Ireland),Cert. Ayu Med (Gujarat, India),Cert. Yoga Teacher Training (Bihar, India),Cert. Somatic Integration,Cert. Iridology. Cert. Astrology
Dr Shaun Matthews is one of the highly sought-after holistic GP, Ayurveda Practitioner, Yoga therapist and Author from Sydney. Being practicing holistic medicine for more than 25 years and visited India many times, Dr Shaun is well versed with the needs of Australians and what India has to offer for Australians.
Read more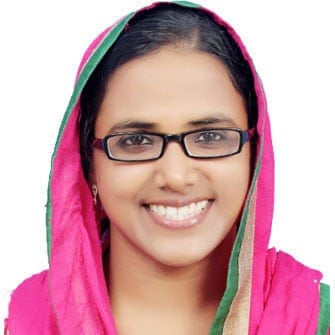 BAMS (Kannur University), PD Dip in Yoga, Cert Gynaecology and Obstetrics
Rafeena Kidavintavida is one of the most skilled and experienced Ayurvedic physician in Australia. She hails from Kerala, the land of Ayurveda. Being a local and an expert in Ayurveda, Rafeena is keen to add the best of cultural, sightseeing and Ayurveda experience possible in Kerala. Read more
Kerala, the south-west state of India is a hot destination for Ayurveda retreats. Kerala is considered as the land of Ayurveda as it never lost the growth of Ayurveda and where Ayurveda is still highly popular and practiced in mainstream. Kerala is also known as God's own country for its natural beauty and listed as one of the 10 paradises in the world by National Geographic Traveler. It has a rich culture and is well-known for its mesmerizing backwaters, ecotourism initiatives, scenic beauty, amazing beaches, and mouth-watering cuisine. Read more
What is Kerala Ayurveda, Yoga and Cultural retreat?
This is a 16-18 days of trip that involves Ayurveda treatment plan according to your health condition, daily yoga and meditation classes, Ayurveda personal care and cooking classes, local sightseeing, in house and out door cultural experiences, house boat cruise, scenic hill station visit and many more. Participants have the opportunity to extend or shorten their trip according to their personal needs.
The Ayurveda retreat plans
There are different retreat plans available according to individual needs.
Detox plan : The detox plan focuses on 14-16 days cleansing and rejuvenation. This plan is recommended for people suffering from specific health issues, and their main purpose of this retreat is healing. Detox involves specific diet and lifestyle restrictions on cleansing days, and can restrict sight seeing and other cultural experiences on those days. Individual can stay back for 21- or 28-days plan as they prefer.
Rejuvenation plan : Focuses on 14 days of Ayurveda rejuvenation. This plan is recommended for healthy individuals looking for relaxations and rejuvenation, and who prefers to enjoy Kerala to the fullest. Gentle cleansing without much diet restrictions may be included according to individual preferences/ needs.
Self-care plan : This plan involves mainly learning and practicing Ayurveda and Yoga. This plan involves some detoxifying and/ or rejuvenation as per the individual preferences.
It is possible to combine different plans to some extent for the individuals who are interested in both or all.
It's Personalized, It's Refreshing
Irrespective of the plan you choose, the retreat offers a life changing experience at every level of your being. You will feel rejuvenated, rested and relaxed at physical, mental, emotional and spiritual level. You will get an opportunity to begin your day with Yoga and meditation, meet likeminded people from around the world, receive regular massages, enjoy healthy and relishing Kerala cuisine, experience local culture and close monitoring by an Ayurveda physician and therapists. Tailoring the experiences and your healing journey according to your needs and preferences make this retreat truly special.
Benefits Of Ayurvedic Retreats
Ayurveda retreat gives you an opportunity to relax, rejuvenate and heal while practicing the diet and lifestyle recommended by Ayurveda. So, it helps to meet your health needs, whether it is to relax substantially, improve physical and mental health, or to address specific health issues. It is also an opportunity to cleanse deeply, improve your body weight and address your chronic aches and pains. The close monitoring and complete care become quite handy in many skin, mental health and lifestyle diseases.
Welcome to a true oasis we designed especially for you. Here you'll find absolutely everything you'll need to heal, maintain or boost your health and well being